Volunteering to save baby puffins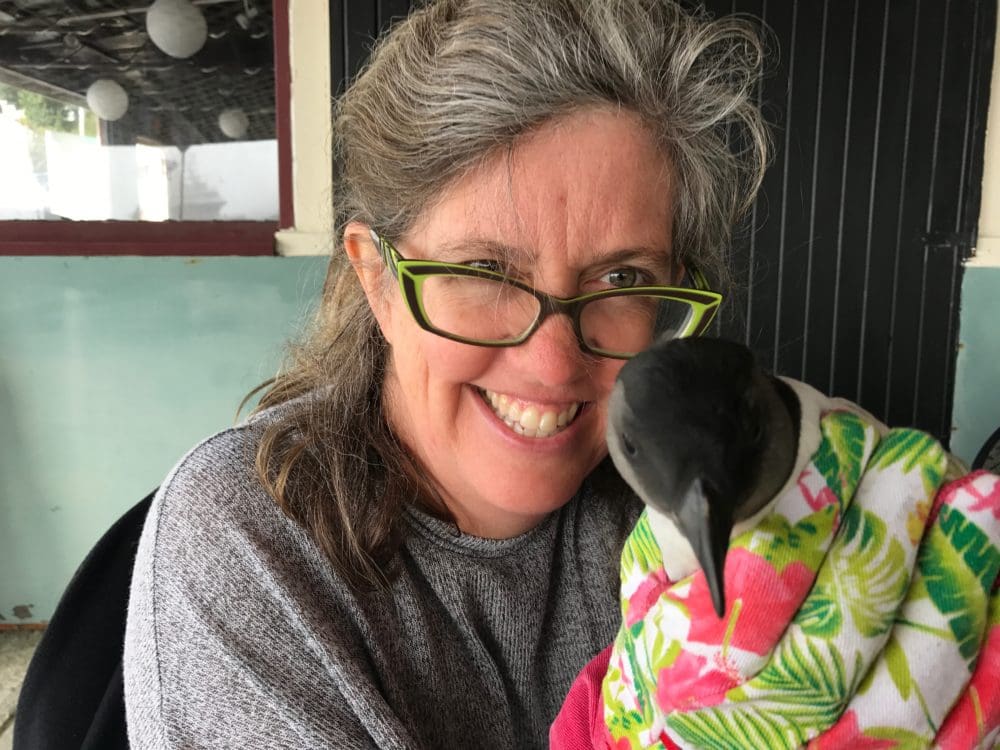 Two things I learned last summer in Newfoundland: Baby puffins are called pufflings, and pufflings are relatively cute but don't yet have that distinctive orange striped beak that makes us fall so hard for them.
I spent a day with the volunteer Puffin & Petrel Petrel just south of St. John's near the Witless Bay Ecological Reserve, home to North America's largest Atlantic puffin colony.
The short of it is that pufflings are born on rocky islands, get kicked out of their nests every August, but sometimes confuse the artificial lights on homes and businesses with the moon and stars and wind up lost and on shore where they're at risk of being hit by cars.
Volunteers armed with flashlights, butterfly nets and animal carriers go out every night for about three weeks looking for pufflings. The next morning the birds are processed and released, sometimes from the tour boats and sometimes from the beach.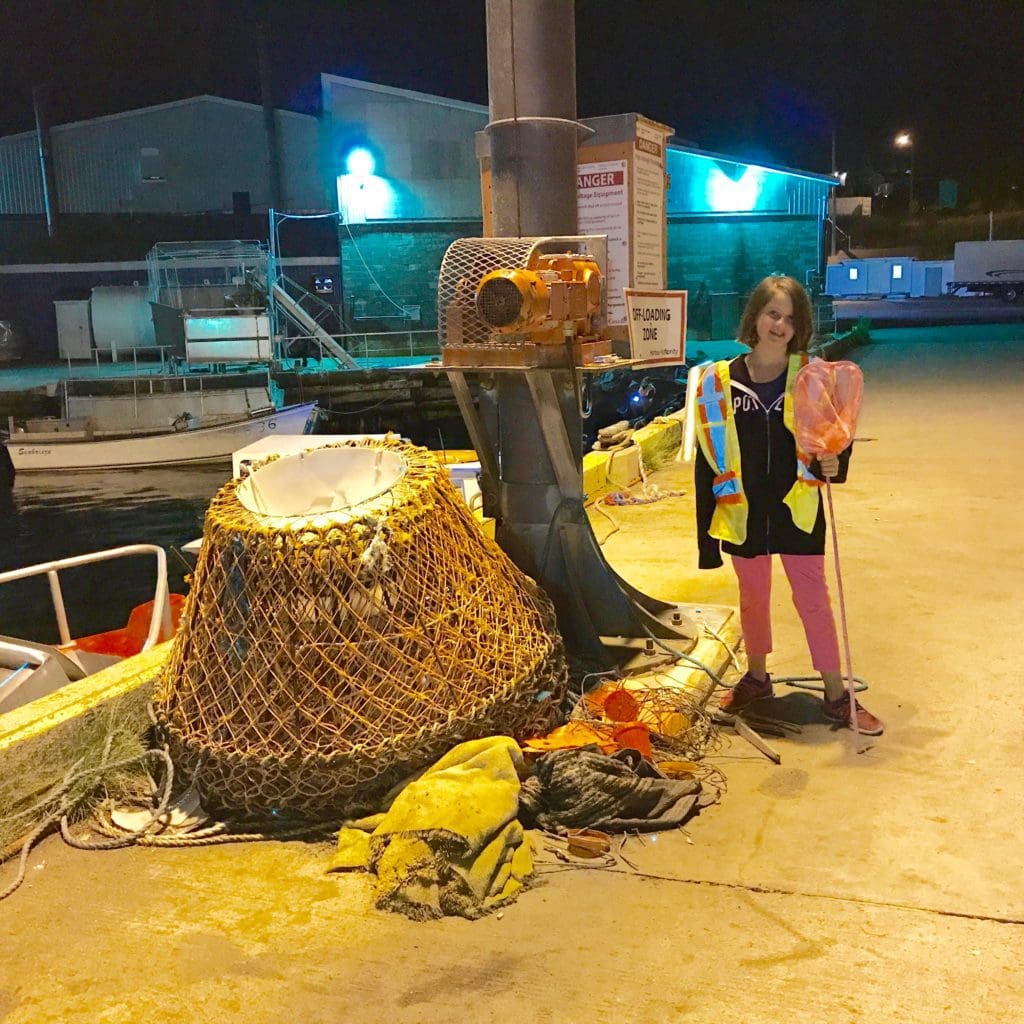 I detailed our three-part experience for a story that just took home an honourable mention in the Family Travel Feature category of the Travel Media Association of Canada's annual awards.
You can read my Toronto Star story here.
In 2018, things got a little crazy and they had to limit and even halt puffin patrol volunteers. Who knows what 2019 will bring. My advice, though, is don't try to cram it all into a day like I did if it's still happening. Base yourself in the Witless Bay/Bay Bulls area and plan to stay at least a couple of nights for this one-of-a-kind experience.
We had a memorable day, but it was rushed and there were lots of volunteers staking out the same area so we didn't actually rescue a puffling.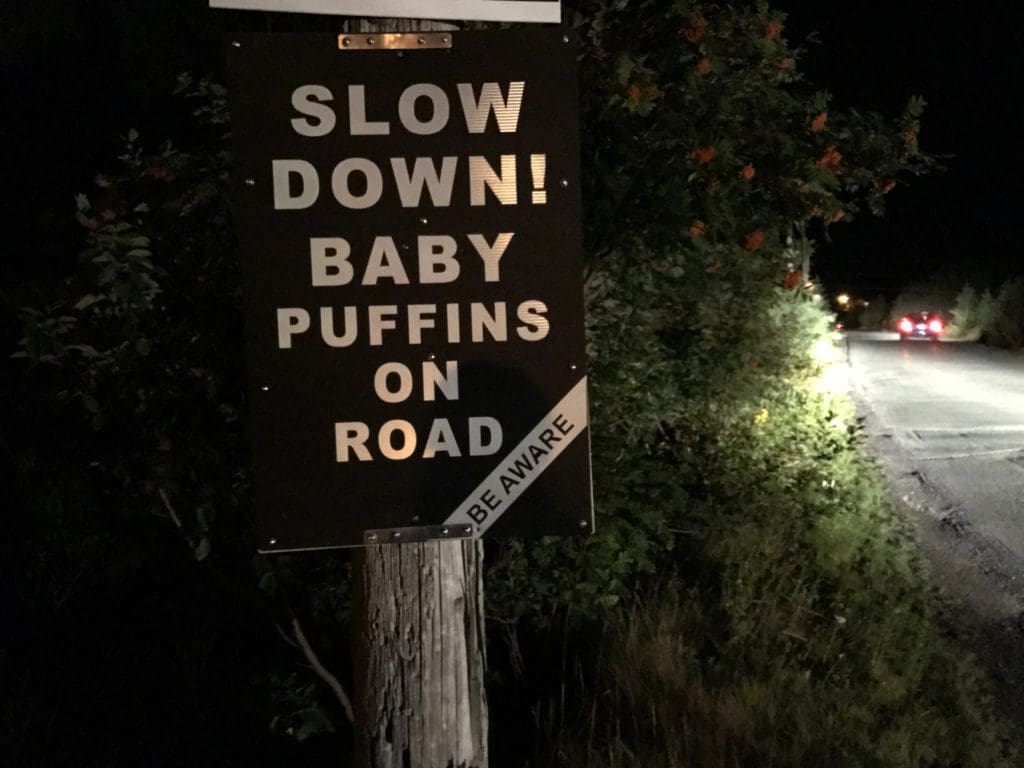 I've actually been obsessed with puffins since failing to see them in Ireland in 1991 and Iceland in 2016. (It wasn't the right season.)
I saw my first puffins last August on a boat trip from Fogo Island. I'm actually just back from a long weekend in Fogo where I took friends to see the first puffins of the season with Ketanja Boat Tours on a puffin/iceberg trip to "Little Fogo Islands."
Wherever you go to see puffins, take a serious camera. iPhone shots don't do them justice.