Comfort cooking: Nunavut Noodles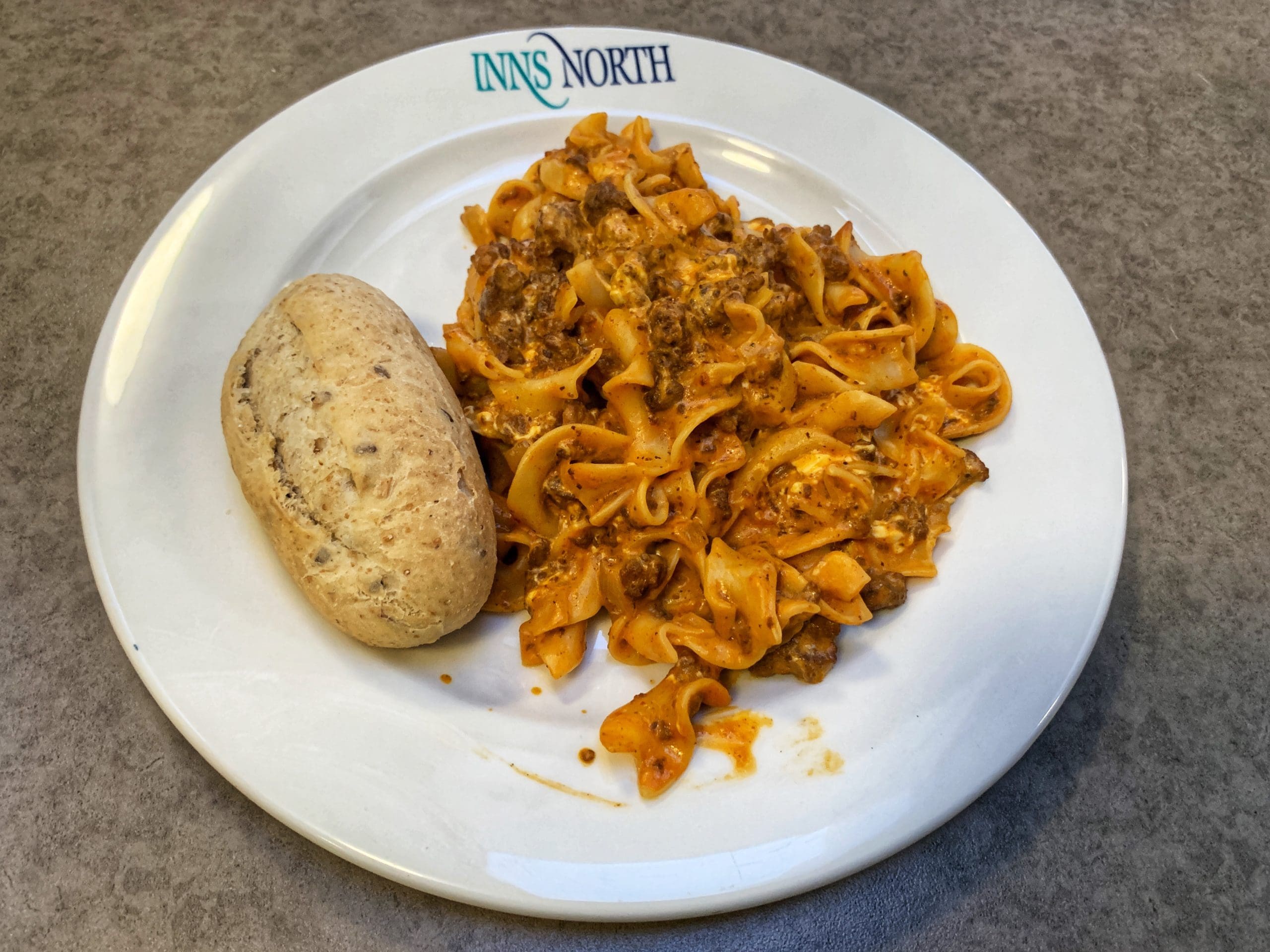 When I was in Nunavut in December working on travel stories, I quickly learned that northern hotels have quirky rules. You get a bed — not a room — so if the hotels get crowded, you've got to share space with a stranger (same gender, I think — it didn't happen to me). And sometimes the hotel is the only place to eat in town so you pay a small fortune for breakfast, lunch and dinner.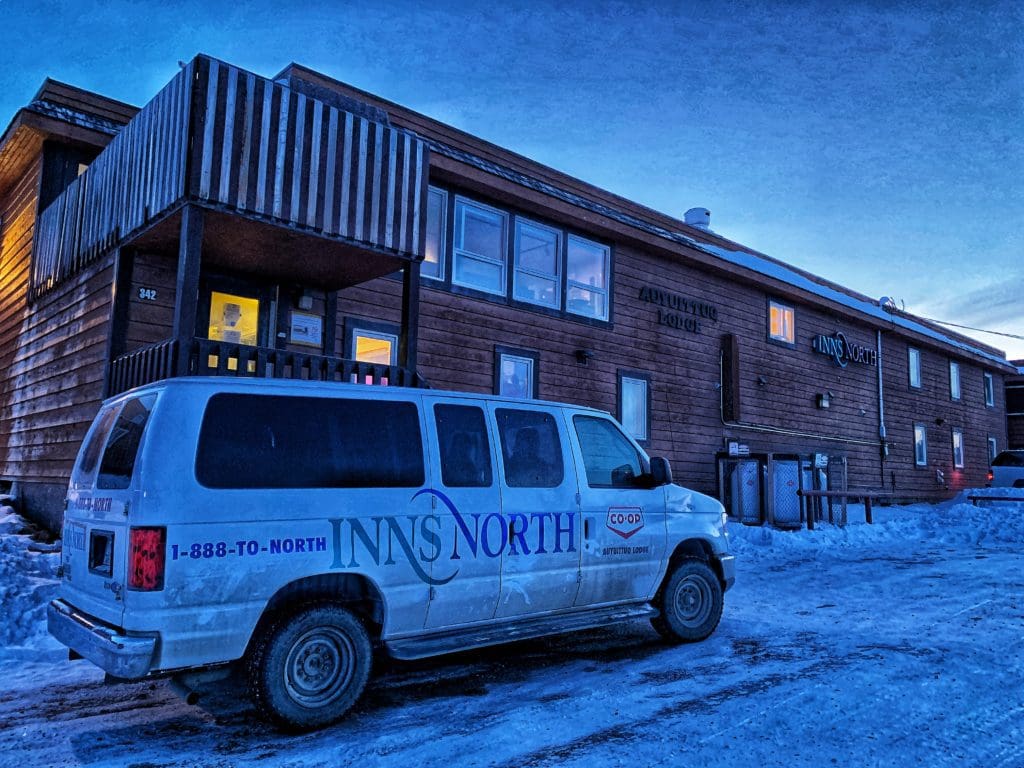 At the Auyuittuq Lodge in Pangnirtung, an Inuit hamlet with a population of about 1,500, you help yourself to toast, cereal and other simple breakfast fixings, and then eat what's put in front of you at lunch and dinner, which are served at one long table at specific times. There's usually a KFC counter in the Northern Store, but it was closed while I was there because of staffing woes so this was literally the only place in town to eat.
The lodge is part of the Inns North chain, which also runs the Co-op grocery stores. Mine had a hallway full of freezers and most meals were quickly assembled from boxed, canned and packaged food. We even had a Chinese feast one night.
There was one lunch I love so much, though, that I pressed the manager for details about how she made little more than egg noodles and ground beef so creamy, cheesy and delicious. I knew it wasn't from a mix. She wrote out the recipe for me: "1 lb ground beef, 8 oz cream cheese, 1 can golden mushroom soup, 1 can tomato soup, 1 tbsp vinegar, 1 tbsp soya sauce, 1 cup cooked egg noodles."
Not being a mushroom lover, I've never had golden mushroom soup before. But it's a key ingredient — a mix of white wine and carrot juice with beef broth and tomato paste. But I just made it in Toronto during the coronavirus quarantine, and it's every bit as comforting as it was in Nunavut last December.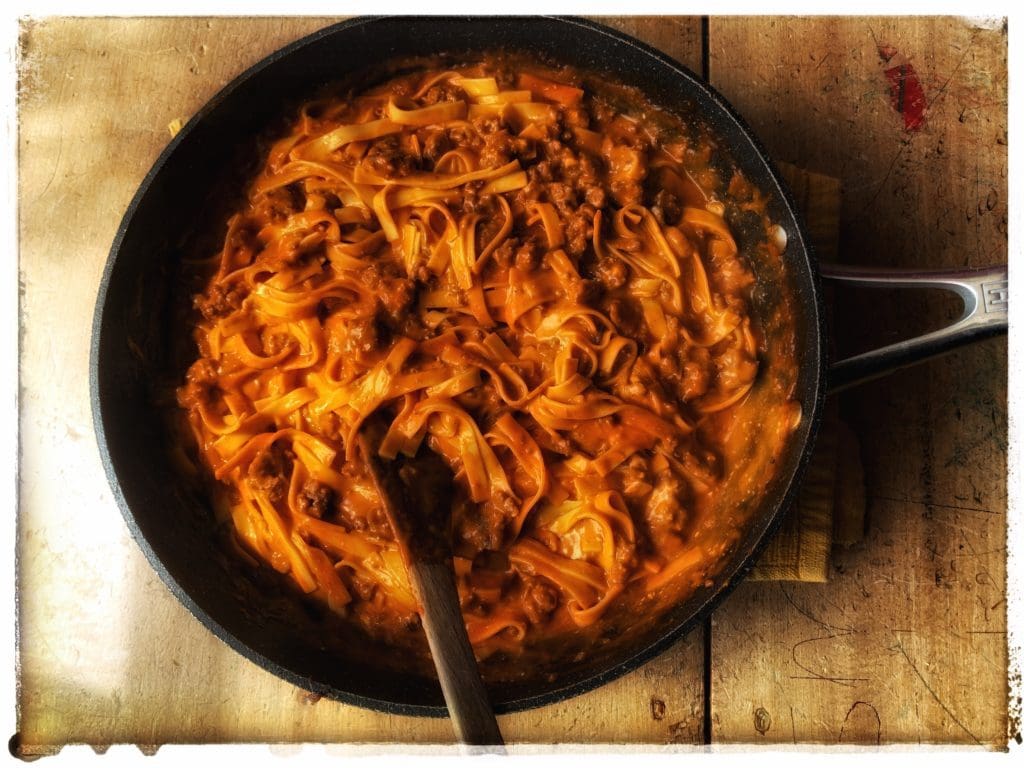 Nunavut Noodles
From Auyuittuq Lodge, part of the Inns North hotel chain, in Pangnirtung, Nunavut.
Canola oil
1 lb (450 g) ground beef
284-mL can golden mushroom soup (undiluted)
284-mL can tomato soup (undiluted)
1 tbsp (15 mL) white vinegar
1 tbsp (15 mL) soy sauce
8 oz (225 g) cream cheese, cut into small pieces
About 1 cup (250 mL) cooked broad egg noodles (or more to taste)
Heat a large skillet over medium-high heat, then drizzle pan with oil. Add meat. Cook, stirring and breaking up meat, until cooked through, about 7 to 9 minutes. Add mushroom and tomato soup, vinegar and soy sauce. Bring to a boil, stirring to help dilute the two thick soups, then reduce heat to medium low. Simmer, stirring well, 5 minutes. Add cream cheese. Cook, stirring, until it melts into the sauce. Stir in cooked noodles until everything is well combined.
Makes 4 servings.